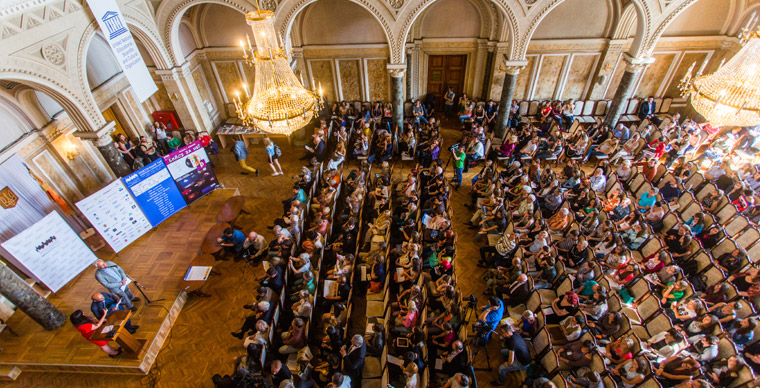 Festival participants 2010-2014
The 6th International Poetry Festival MERIDIAN CZERNOWITZ will be held in Chernivtsi from September 3 to September 6, 2015.
This event is dedicated to contemporary European poetry. The program events in this festival will include traditional poetry readings, lectures, theatrical and musical performances, unique wine and poetry readings, cigar evenings, photography and art exhibitions.
We are proud to announce that our participants are known and respected poets and artists from Germany, Austria, Switzerland, Romania, Poland, Israel, Great Britain, the USA, and Ukraine.
Chernivtsi City Council, Chernivtsi National Yuri Fedkovych University, Embassies of Austria, Germany, Switzerland, the USA, Goethe-Institut Kyiv, Polish Institut Kyiv, Swiss Arts Council Pro Helvetia and other cultural foundations take part in the Festival organization.